56.9% of pesticides* tested on the French market do not comply with regulations, according to figures published today by the French Economics Ministry. ** Most anomalies refer to gardening products with inadequate labeling and packaging.
Nearly 30 per cent of the 554 manufacturers inspected in France were found to be non-compliant, a mere 5% less than in 2014.
The Ministry's Directorate-General for Competition, Consumer Affairs and Fraud Prevention has called for agro-chemical manufacturers, suppliers and distributors to be very vigilant; professionals will be closely monitored and are under close scrutiny.
Commercial promotion of banned pesticides continues however, despite the ban that came into force in October 2014.  Commercial equipment for protecting eyes and lungs while using these products is inadequate. Labels fail to give sufficient information (whether the product is for professional or amateur use, whether it can be used in public places, how it should be prepared.)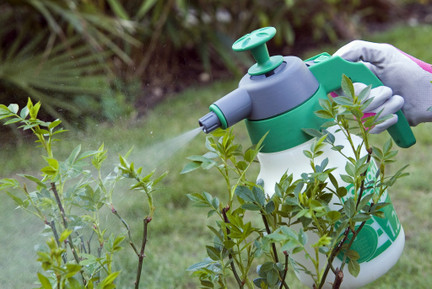 Concerning agro-chemicals for professional use, however, there have been fewer anomalies in labeling over the last year.
Labeling on some bio-products was found to say that a product was non-toxic when in fact it is.
Some banned products are being sold over the internet.
Following the investigation, 215 official warnings were issued, 9 court cases are pending, and the police issued 21 injunctions.
_________________________
*Pesticides are also referred to as phyto-sanitary products, agro-chemicals – see Changing Legislation: Agro-chemicals in France.
**109 pesticides were tested.
Further information (in French) at: France's Directorate-General for Comptetion, Consumer Affairs and Fraud Prevention
3