As reports come in of a spike in radioactivity in the air over the southern Urals which may or may not have drifted over towards Western Europe, we are reminded of just how invisible air pollution can be.  Yet the dangers are very present.
Take for example the particulate matter PM 2.5, one of a bevy of toxic yet invisible air pollutants present in our cities which are held responsible for serious health problems and premature deaths.
It is obviously important we be made aware of just what pollutants are floating around in our cities, particularly when they are not visible to the naked eye. The European Environment Agency (EEA) has just launched a new online interactive Air Quality Index which allows you to check the current air quality in Europe.  It centralises data provided by over 2000 pollution stations in Europe. The data is based on 5 main pollutants harmful to health and the environment:
particulate matter PM2.5>   (see below*)
particulate matter PM10 *
ground-level ozone (O3)
nitrogen dioxide (NO2)
sulphur dioxide (SO2).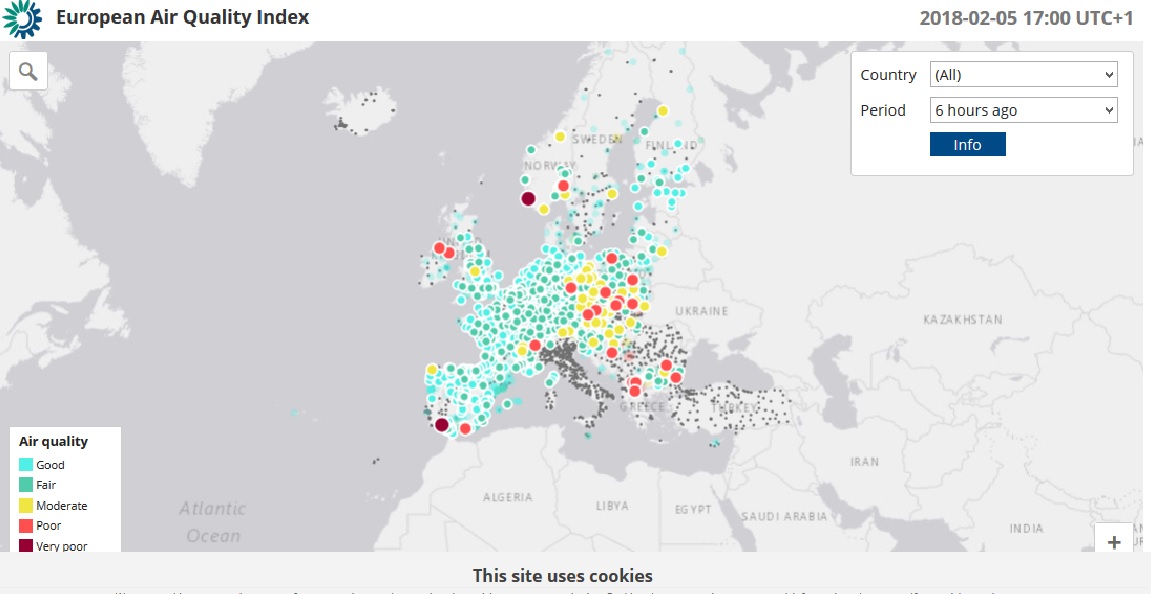 The EEA Index also offers country fact sheets giving updated information on national and local air quality, as well as indicators on past and future emission trends.
The EU Commissioner for the Environment, Karmenu Vella, said at the Clean Air Forum in Paris earlier this month:  "We are working with cities, regions, countries and industry to tackle the sources of that pollution, which is a cocktail coming from factories, homes and fields, not only from transport. We must all work together to improve air quality."
The EEA's latest (October) annual air quality report notes that people living in European cities are still exposed to levels of pollution deemed harmful by the World Health Organization.   The biggest culprit is the fine particulate matter (PM2.5), responsible for the premature death of an estimated 400 000 Europeans in 2014.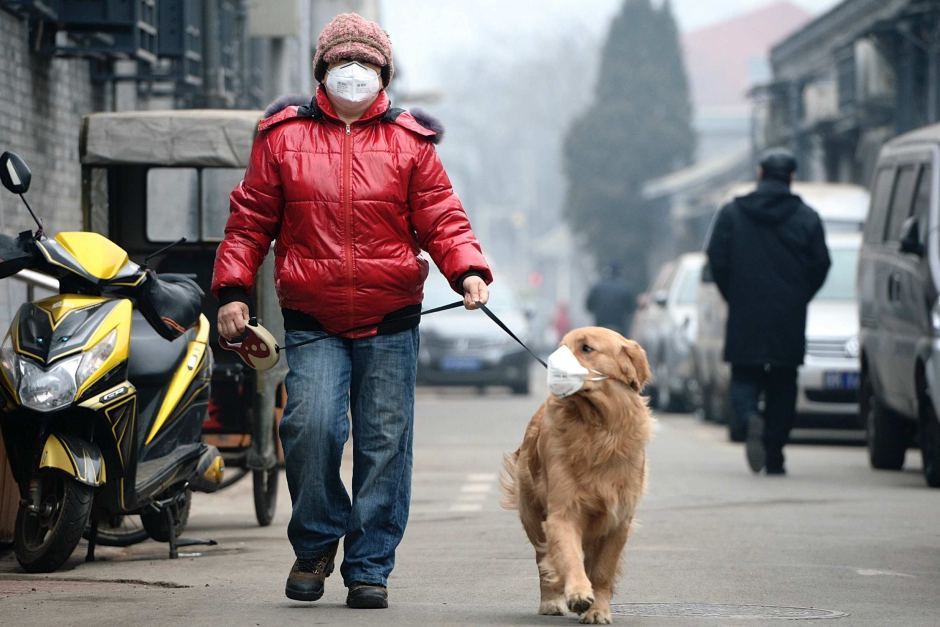 The EEA air quality report highlights the economic impacts of air pollution, viz:
increasing medical costs,
decreasing employee productivity,
damage to soil, crops, forests, lakes and rivers.
The biggest emitters of air pollutants in Europe are:  agriculture, road transport, power plants, industry and households.
_________________________________________
* particulate matter PM2.5>   : often called 'fine particules", PM2.5>  is atmospheric particulate matter (PM) with a diameter of less than 2.5 micrometres, – about 3% the diameter of a human hair.
PM10 has a diameter of less than 10 micrometres.
PM2.5> is considered the more dangerous of the two since it is lighter and can more easily invade our lungs.   
3